2020 Virtual Gala
November 21, 2020
Haile Clacken Bipolar Foundation hosts its Annual Year End Celebration on Saturday, November 21, 2020. This year, we are pleased to host a free virtual gala with guest speaker, Dr. Pamela Collins; music from DJ Masadon & DJ Andy, and special artist performances including steel pan, saxophone, dance and poetry.
Date: Saturday, November 21
Venue: Zoom Virtual Meeting
Time: 8pm to midnight (US Eastern Time)
Cost: FREE
Register by November 20th, 11pm EST
Join us and support our mission to provide community awareness for mental illnesses. Donations are appreciated!

REGISTRATION CLOSED
Sponsorships Opportunities
Silver Sponsors: $200+
Gold Sponsors: $500+
Platinum Sponsors: $800+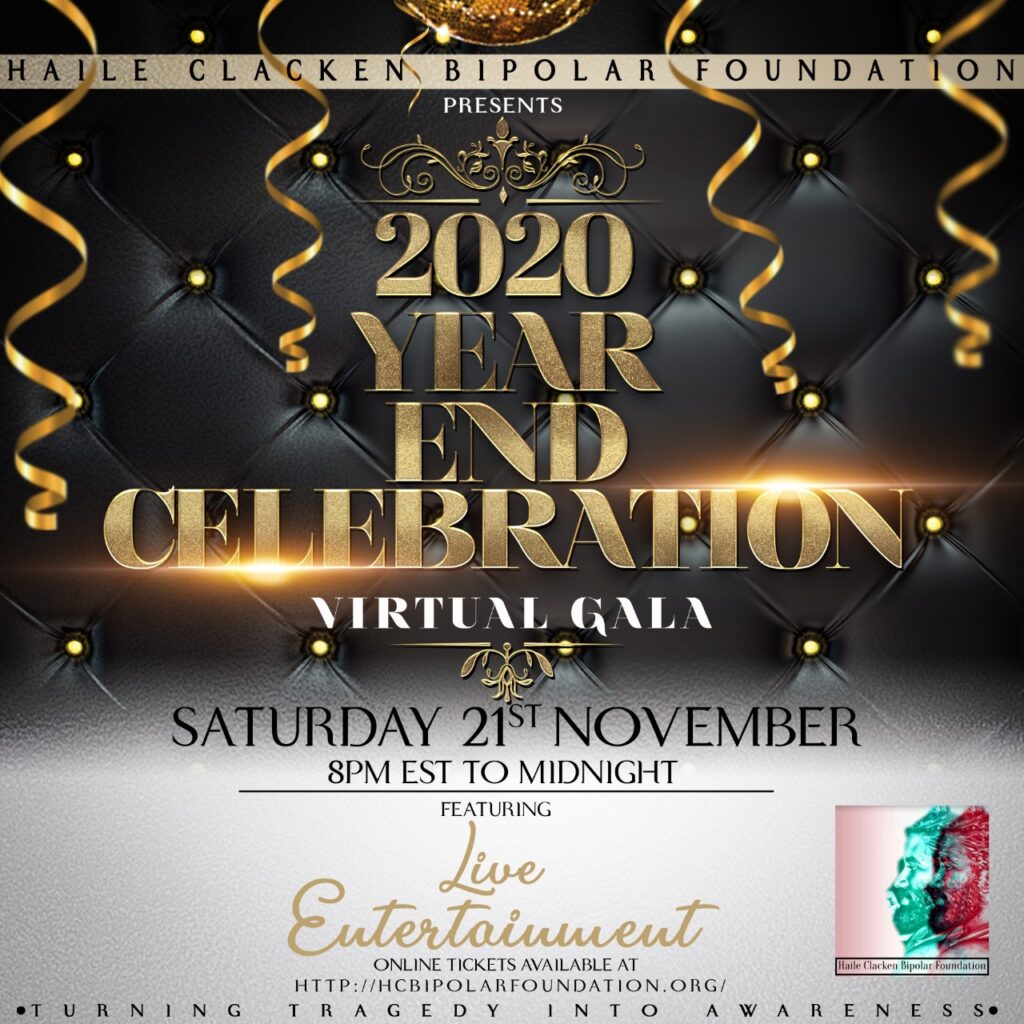 2020 Year-End Celebration – Event Registration Form