HCBF Harmony Walk 
May 10, 2024
Haile Clacken Bipolar Foundation invites you to participate in HCBF Harmony Walk 2024.  Take a breath of fresh air and revitalize your mind!!
Date: Saturday, May 10th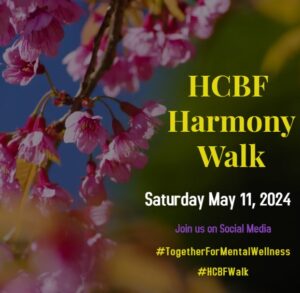 Venues
New York

Valley Stream State Park, Long Island, NY @10am EDT

Florida

Rowlett Park, Tampa, Fl @ 9am EDT

Texas

Ray Miller Park, Houston, TX @ 9am CDT
HCBF Harmony Walk will be in person and on Social Media! Join us where ever you are!
Get your HCBF Attire & Memorabilia
  — Ordering will be available soon. Follow our feed and post a picture for HCBF Harmony Walk on
Instagram
or
Facebook
.
#TogetherForMentalWellness #HCBFWalk2024 #HCBFHarmonyWalk
Please contact
events@hcbipolarfoundation.org
for any questions regarding this event.