The Haile Clacken Bipolar Foundation, Ja. was successfully registered as a Registered Charitable Organization under Jamaica's Charities Act 2013, in late 2020, after the initial formation in 2018.
UPCOMING EVENTS
Zoom-bration II — 4th Anniversary Celebration
Date: Saturday, May 6th
Time 8pm JA Time (9pm EDT)
Zoom: 879 8316 6580 Passcode: 475375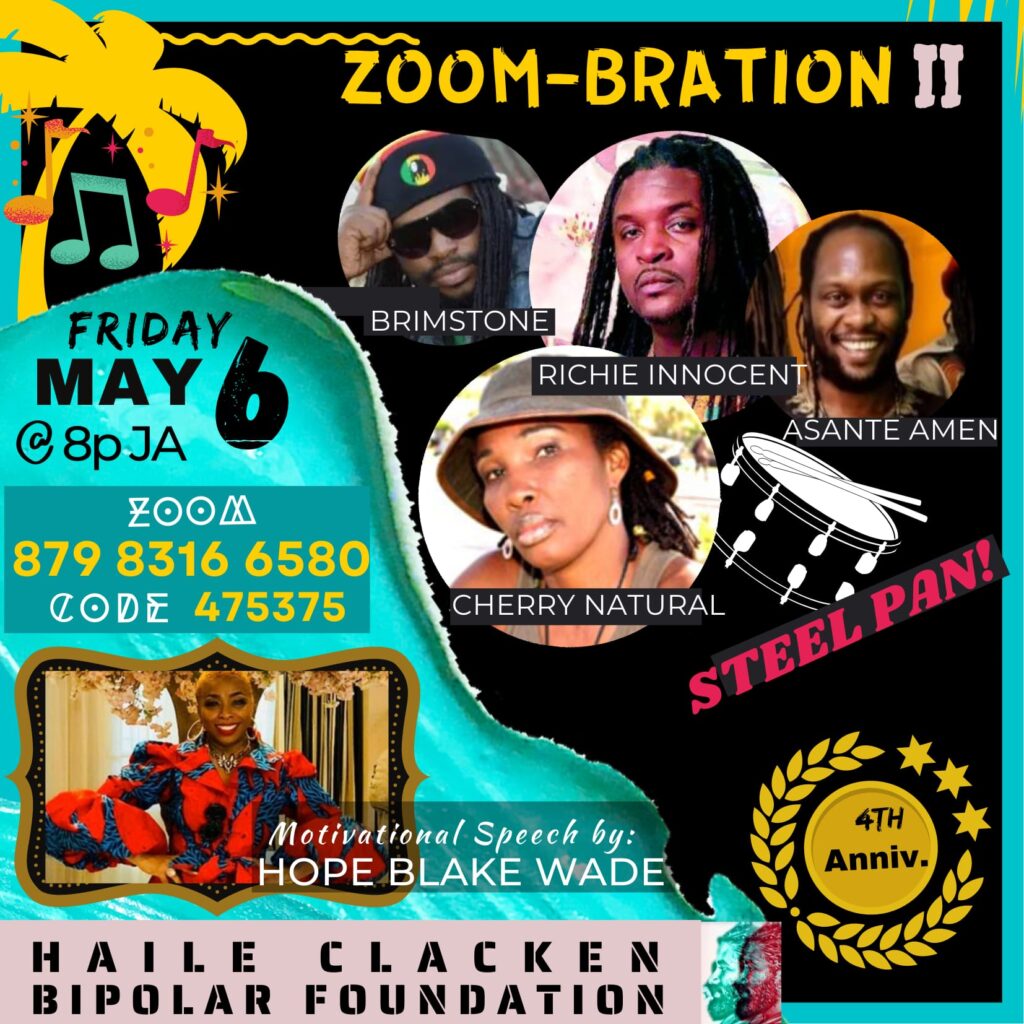 DONATIONS
We appreciate your support!! Please send donations via bank transfer to NCB – Christiana Branch (Savings Acct# 854409794) in JMD or by credit card payment via PayPal in USD.
For more information, contact us at info@ja.hcbipolarfoundation.org