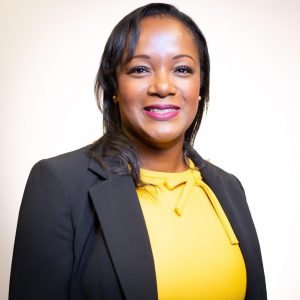 Kamilah Jackson, M.D., M.P.H.
Medical Director, PerformCare NJ
Dr. Jackson recently became the Medical Director of PerformCare NJ, the contracted systems administrator of the New Jersey Children's System of Care. She is the former Deputy Chief Medical Officer for Child and Adolescent Services at Community Behavioral Health (CBH) and the Department of Behavioral Health and Intellectual disability Services in Philadelphia (DBHIDS) where she served for nearly 8 years providing clinical leadership to CBH and DBHIDS in addressing the behavioral health needs of children supported by the public behavioral health system in Philadelphia. She is also the former Principal Investigator for the Philadelphia Alliance for Child Trauma Services (PACTS) grant awarded to DBHIDS and now in the second cycle of funding for another 5 years of funding (through 2021). In the Spring of 2020 she will begin a 3 year term on the National Advisory Committee for the National Institute of Mental Health (NIMH). Dr. Jackson received her medical degree from Columbia University College of Physicians and Surgeons (P&S), residency in Adult Psychiatry at the Emory University School of Medicine in 2007 and Child and Adolescent Psychiatry Fellowship at the Yale Child Study Center where she was the John Schowalter Chief Resident. She was a Mongan Commonwealth Fund/Harvard University Minority Health Policy Fellow at Harvard Medical School and Harvard University School of Public Health from 2009-2010 where she also obtained a Master of Public Health degree. Dr. Jackson is a Diplomate of the American Board of Psychiatry and Neurology in Adult Psychiatry and Child and Adolescent Psychiatry and is also a member of the Child and Fellowship Committees of the Group for the Advancement for Psychiatry (GAP) and the National Child Traumatic Stress Network (NCTSN) Steering Committee (2017-2019). She also serves as a volunteer faculty at the University of Pennsylvania Adult Psychiatry Training Program. She serves on several non-profit boards and has practiced in numerous hospital and community mental health settings including a faith-based community health center. Her interests include health equity, mental health parity, strengthening public mental health safety nets for children and families and health integration as well as increasing the diversity of the healthcare workforce.