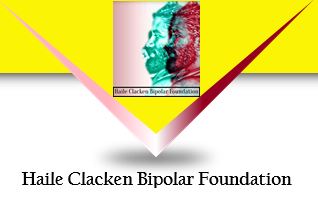 HISTORY OF THE FOUNDATION
Haile Clacken Bipolar Foundation was founded in January 2018 in honor of the late Haile A. Clacken, who was killed at age 36 on June 23, 2017. Haile was a loving father, husband, teacher, author, newspaper contributor, philanthropist and visionary, who found success and happiness as he managed and struggled with bipolar disorder. The Haile Clacken Bipolar Foundation seeks to bring community awareness to mental illnesses such as bipolar disorder, so that we may remove the stigma associated with the illness and provide relief for individuals and families who are suffering from bipolar disorder and other mental illnesses.
His Story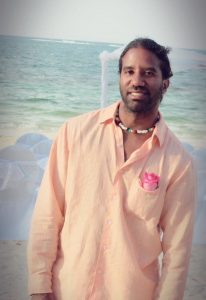 Haile Ammifeca Clacken, son of Balfour and Lilieth Clacken, was central to the family as the middle child with two sisters.  He was a very passionate individual who had a very strong sense for fairness and equality and always advocated for others.
Haile attended Munro College and Manchester High School in Jamaica, where was an active student leader in groups such as the Students Council, Red Cross, Science Club, Debate Teams and Chess Club.   Haile completed his bachelor's degree in Political Science and Mass Communications at York University in Toronto, Canada.  It was during his studies at York University that Haile had his first onset of bipolar disorder.  With his determination and positive attitude and a supportive faculty and administrative staff at York, Haile never made his illness get the better of him.
Despite hospitalizations and disruptions in his attendance, Haile maintained high academic performance and was a very effective student leader. He was a Student Government College Councilor for the York Federation of Students which represented over 40,000 students. Haile was a Residence Life leader; Student Journalist & Editor with the university newspaper called the Excalibur; school spirit leader for the campaign "York is U" ; member of the Black Students Alliance; member of the Caribbean Students Association; and Freshman Orientation leader, among others. After graduating with honors as a top student, an equivalent magnum cum laude, with degrees in Political Science and Mass Communication, Haile decided to return to Jamaica to "Serve his country". He worked as a journalist for the Jamaica Gleaner, one of Jamaica's leading print media houses, before deciding to become a teacher thereby fulfilling his passion towards investing in youth development.  Haile taught English Language and English Literature at Hampton School and Newell High School. During his 8 years at Newell, he was loved beyond measure. Haile started the basketball and football teams, using personal funds to buy gears and supplies for the boys. He also started the Juicy Beef Reading Program for which he successfully advocated and received sponsorship from Juicy Beef.   He dedicated countless hours of his personal time to provide remedial classes for students who needed additional help. Haile also donated his time to the Summer Camp program hosted at Munro College which was open to students from all schools. The camp was geared to students who needed help in English.

After leaving Newell, Haile devoted his time to art that could inspire a wider audience. He focused his energy as a poet, writer, and freelance photographer. Haile had written novels, children short stories, and numerous poems, some posted online, some shared with friends, some performed on stage at poetry festival.  Haile always displayed much spirituality and closeness to nature. He was a lover of animals… all animals. Many people who knew Haile, reflect on his stance as he refrained from killing even a slug or a mosquito.  His love for nature and life were embodied in his art.